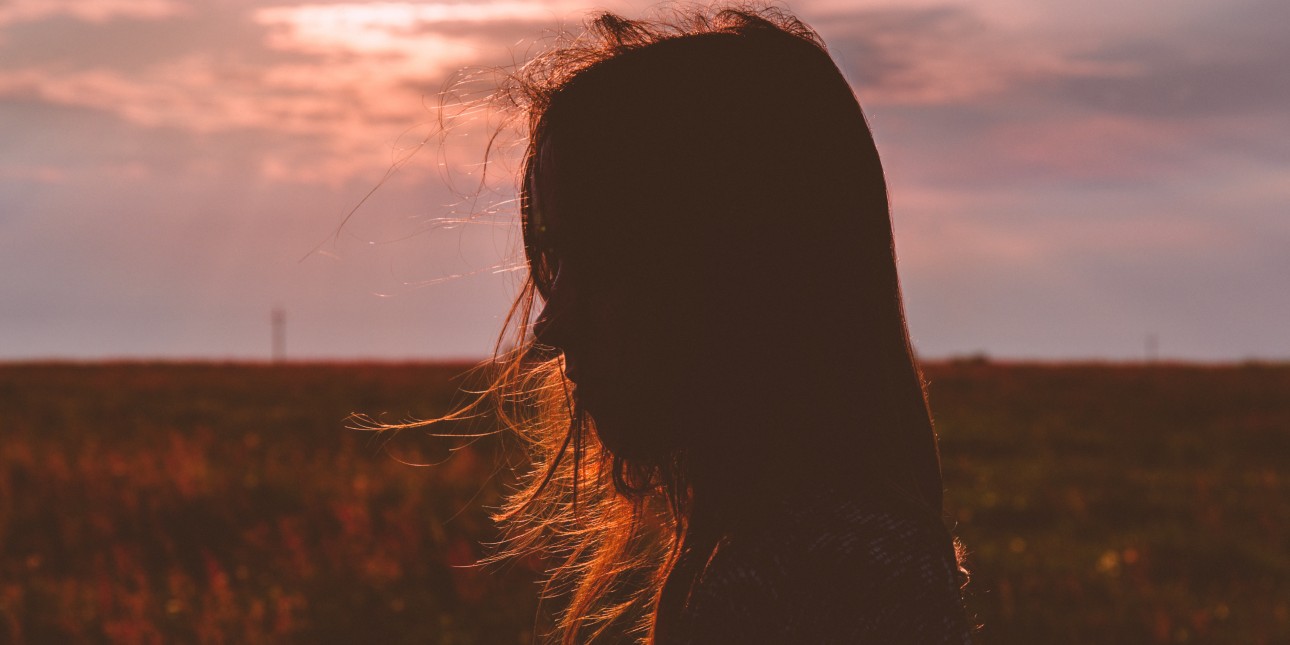 "This project was supported by Grant #2017-MC-FX-K051 awarded by the Office of Juvenile Justice and Delinquency Prevention, Office of Justice Programs, U.S. Department of Justice. The opinions, findings, and conclusions or recommendations expressed in this publication are those of the author(s) and do not necessarily reflect those of the Department of Justice." 
What?
The effort to end human trafficking in the United States is supported through federal and state legislation that provides a foundation for supporting victims/survivors, as well as for prosecuting perpetrators. Beginning with the Trafficking Victims Protection Act of 2000, the journey toward victim-centered laws that facilitate healing continues.
The last two decades of the anti-trafficking movement have brought about significant change. Largely due to awareness, education, and the development of federal and state legislation, we have seen a paradigm shift on the way in which our world speaks about, views, and treats those who have been victimized and/or who have survived human trafficking. Human trafficking has risen to the forefront of social justice issues, and rather than criminalizing victims/survivors, our country is beginning to recognize and respond to their complex, holistic needs. However, we still have much further to go as victims/survivors continue to be criminalized, traumatized, and re-exploited by the very systems that intend to assist them.
There are three primary federal laws that serve as the foundation for addressing human trafficking in the United States:
The Trafficking Victims Protection Act of 2000 (TVPA) along with The Violence Against Women Act (VAWA)
Additionally, while beyond the scope of this toolkit, there are also Safe Harbor and numerous other laws that vary from state to state.
The Trafficking Victims Protection Act (TVPA) was signed into law in 2000. The TVPA of 2000 provided the first comprehensive legal definition of human trafficking in the United States and outlined national anti-trafficking responses in terms of prevention, protection and prosecution (Okech, Morreau, and Benson, 2011; Roby, Turley, & Cloward, 2008). This federal law establishes criteria for identifying and prosecuting both sex and labor trafficking (Payne, 2006; Kubasek & Herrera, 2015). The act has since been reauthorized in 2003, 2005, 2008, and 2013 as an amendment to the Violence Against Women Act (VAWA) (Okech, Morreau, and Benson, 2011; Protection Project, n.d.). For the first time, in 2005 TVPA recognized domestic trafficking and provided criteria for U.S. citizens to be acknowledged as victims. In 2013, the VAWA reauthorization recognized child sex trafficking as a form of sexual violence.
In 2014, Congress passed the Preventing Sex Trafficking and Strengthening Families Act, which aims to prevent the trafficking of youth in foster care by improving services (Children's Defense Fund, 2014). This law requires state agencies to develop procedures for "identifying, documenting, and determining appropriate services" for youth who are at risk of or have been subjected to sex trafficking (Children's Defense Fund, 2014, p.1). These agencies are required to report identified victims to law enforcement within 24 hours. The law also seeks to provide foster care youth with options for a more normal life, by allowing foster parents or other guardians to enroll the youth in extracurricular activities without restrictions normally imposed on youth in foster care (Jacobson, 2016). Youth who are at least 14 years of age are also allowed to assist in developing their own case plans (Children's Defense League, 2014).
The Preventing Sex Trafficking and Strengthening Families Act allows youth under state care to participate in and pursue the same activities as other youth.
In the past, policies intended to provide protection to youth in state custody have interfered with the ability to "participate in sports, stay over at a friend's house, get a driver's license, or hold down a part-time job" (Children's Defense Fund, 2014). However, these activities can have a positive impact on youth in custody and provide a sense of normalcy to their lives (Children's Defense Fund, 2014).
This is a preventative measure, aimed to curb the trends of foster youth running away from restrictive placements and regulations (Children's Defense Fund, 2014). Foster youth and runaway and homeless youth are considered high risk for trafficking (Emerson, et al., 2014).
Policies determine areas of emphasis and funding levels for services to victims and survivors.
The Justice for Victims of Trafficking Act (JVTA) of 2015 is a law focused solely on domestic trafficking in the U.S., with an emphasis on domestic child sex trafficking (DCST). The law is intended to assist in the provision of increased funding to domestic victims—a largely underserved population. The law has informed the development of a Domestic Victims Fund using perpetrator fines to finance victims' services (including juvenile trafficking block grant programs and funding for the development of court diversion programs). Additionally, it promotes increased training to law enforcement, child welfare, juvenile justice and other systems that youth might come into contact with, in an effort to more effectively identify and serve victims/survivors.
Furthermore, the JVTA:
Encourages adoption of Safe Harbor Laws at the state level to protect child victims from prosecution
Prioritizes demand reduction efforts as a way of preventing sex trafficking
Clarifies federal law to illustrate that sex buyers are just as culpable as sex traffickers
Promotes investigation and apprehension of child sex buyers at the federal, state, and local level
Amends the Child Abuse Prevention and Treatment Act (CAPTA) to designate 'child sex trafficking' as a form of 'abuse or neglect' under federal definitions
Some states have passed Safe Harbor Laws, which are intended to provide consistent treatment for victims of exploitation. These laws have typically focused on child victims of commercial sexual exploitation and consist of two components (Polaris, 2015):
Immunity from prosecution for certain crimes committed while under the control of a trafficker.
Provision of specialized services to victims including medical, mental health, housing, education and job training, language and legal services.
Most Safe Harbor laws define a maximum age for immunity.
Despite these efforts to pass effective federal statutes, federal law enforcement has limited capacity in investigating and prosecuting human trafficking crimes. Between 1998 and 2005, 52% of cases for "prostitution of a minor" were declined for prosecution (Smith & Healy Vardaman, 2011, p. 275). The federal government cannot logistically take on every human trafficking case and as a result, relies heavily on individual states for assistance in prosecution (Heinrich & Sreeharsha, 2013). States are encouraged by the federal government to define trafficking in the same manner as the TVPA (Butler, 2012). Unfortunately, there is currently no uniformity across states in regards to anti-trafficking laws (Kubasek & Herrera, 2015).
So What?
What's changed as a result of these laws?
Prostitution charges are handled at the state level, even cases regarding the commercial sexual exploitation of minors (Kubasek & Herrera, 2015).
Minors are prosecuted under prostitution statutes in juvenile court consistently. At least 1,000 children are arrested on prostitution charges each year. The harmful, traumatizing effects of secure confinement and the stigma of criminal records for exploited youth are immeasurable.
Cultural tolerance of commercial sexual exploitation of minors impacts the recognition of minors as victims of crime. Stereotypes and misconceptions about trafficking lead many first responders to believe "that [domestic] minors exercise informed consent to be prostituted" (Butler, 2012, p. 864).
State statutes vary in defining victims of human trafficking. Some states do not waive the requirement of proving force, fraud, or coercion for minors, failing to reflect the TVPA and recognize the trafficking of minors (Smith & Healy Vardaman, 2011).  Alternately, some states have focused almost exclusively on the sex trafficking of minors and fail to equally recognize adult victims of the crime (Kubasek & Herrera, 2015). These issues interfere with the identification of trafficking victims and can limit access to services (Kubasek & Herrera, 2015).
 For those who are identified as victims of trafficking, the available resources are not advertised and the process to access resources is generally complicated (Payne, 2006).
Far too often, laws originally intended to protect victims/survivors, lead to their criminalization. As victims continue to be misidentified, this allows for the growth of trafficking in our states (Kubasek & Herrera, 2015).
Victimized youth are often charged with crimes stemming from their exploitation, over which they did not have a choice (Castillo, 2016; Emerson, et al., 2014). Crimes associated with exploitation may include, but are not limited to, theft, trespassing, assault, soliciting, recruitment/trafficking when acting as 'bottom,' etc.
Many child victims also enter into the system for status offenses or probation violations (e.g. truancy, running away, etc.)
It is harmful to prosecute victims for crimes proximately caused by their victimization. Victims identified as criminals do not have the same access to services and develop a sense of distrust for law enforcement or helping agencies (Musto, 2013). This disconnection with helping agencies further isolates victims.
Criminalizing those victimized by trafficking can impact future employment, medical care, education, housing, or immigration assistance (Emerson, et al., 2014). Thus, due to criminalization and the development of fines/fees, many survivors report being further pushed into a life of exploitation.
Less than half of the states have passed vacatur laws, which allow for victim's records to be expunged of convictions that occurred as a direct result of their victimization through trafficking (American Bar Association, 2016).
Now What?            
General Practice Implications - Individuals
Understand that definitions of human trafficking in legislation are critical as they determine who is recognized as a victim in the eyes of law enforcement (Butler, 2012).
Notify law enforcement within 24 hours after receiving information on any minor identified as a human trafficking victim.
Educate yourself and others on current legislation, as well as trends in prosecution and how victims are treated.
Empower youth to advocate for improved policies and legislation and contact their representatives, if desired.
General Practice Implications - Service Providers
Ensure your agency meets reporting requirements for the Preventing Sex Trafficking and Strengthening Families Act, if applicable.
Provide annual reports on the number of trafficking victims identified.
Ensure your agency is familiar with the governing state laws and available resources (Butler, 2012).
Ensure your agency understands the process and requirements for obtaining available resources. Services are available to both citizens and undocumented individuals (Payne, 2006).
General Practice Implications - Community
Services should expand beyond direct service to victims and survivors to include advocacy for improved laws and local policies. Complex social issues like human trafficking must be addressed at all levels (micro, mezzo, macro) (Rothman & Mizrahi, 2014).
Assess your state laws to determine if they do enough to protect victims. Shared Hope International (2016) provides tools to assist. The organization grades each state on the quality of human trafficking legislation (Shared Hope International, 2016).
States should continue to evaluate current vacatur laws and their impact (Castillo, 2016).
Work to assess and further develop your local and state laws. A strong piece of legislation should include:

A mode of reducing demand.
Funds for supporting prevention education to children, youth, and families.
Funds for effective identification, intervention, and aftercare/prosperity promoting services for victims/survivors of human trafficking.
Funds for supporting training of multidisciplinary professionals.
Training in identification of victims to ensure they receive needed services and are not criminalized.
Training for effective law enforcement engagement.
Training for research-based interventions that facilitate healing.
Creative and effective methods for prosecuting traffickers without relying on victim testimony or cooperation—this is often re-traumatizing and dangerous for victims.

Some form of Safe Harbor:

Should redefine those trafficked as victims of sex trafficking rather than 'prostitutes' or perpetrators of the crime of 'prostitution.'
Should strive to protect child trafficking victims from arrest and prosecution despite the fact that these laws vary state-by-state.
Should redirect child victims of trafficking out of the juvenile justice system (and into the child welfare system) to receive support services.

A method of vacatur.

Most states have general expungement statutes and several states have now enacted legislation that specifically targets survivors' criminal records where they can demonstrate charges were a result of their exploitation.          
Resources
The following links provide additional information about Human Trafficking legislation
References
American Bar Association. (2016). Vacatur Laws for Trafficking Survivors. Retrieved from http://www.americanbar.org/groups/human_rights/projects/task_force_human_trafficking/survivor-reentry-project.html
Butler, C.N. (2012). Sex slavery in the Lone Star State: Does the Texas human trafficking legislation of 2011 protect minors? Akron Law Review, (4). 843-882.
Castillo, R. (2016). Vacatur laws: Decriminalizing sex trafficking survivors. Journal of Gender, Social Policy, & the Law. Retrieved from http://www.jgspl.org/vacatur-laws-decriminalizing-sex-trafficking-survivors/
Children's Defense Fund. (2014). Preventing sex trafficking and strengthening families act [Factsheet]. Retrieved from http://www.childrensdefense.org/library/data/fact-sheet-on-hr-4980.pdf
Countryman-Roswurm, K.I. & Patton Brackin, B. (2014). The journey to Oz: How practice, research, and law have been use to combat domestic minor sex trafficking in Kansas. Journal of Applied Research on Children: Informing Policy for Chilrena Risk, 5(2). 1-15.
Emerson, J., Kroman, J., Mogulescu, K., & Sartori, L. (2014). Obtaining post-conviction relief for survivors of human trafficking [PowerPoint slides]. Retrieved from http://www.americanbar.org/content/dam/aba/directories/pro_bono_clearinghouse/ejc_2014_182.authcheckdam.pdf
Heinrich, K., & Sreeharsha, K. (2013). The state of state human trafficking laws. The Judges' Journal. 52(1).
Kubasek, N., & Herrera, K. (2015). Combating domestic sex trafficking: Time for a new approach. Texas Journal of Women, Gender, and the Law, 24(2). 167-193.
Musto, J. (2013). Domestic minor sex trafficking and the detention-to-protection pipeline. Dialectical Anthropology, 37. 257-276.
Okech, D., Morreau, W., & Benson, K. Human trafficking: improving victim identification and service provision.    International Social Work, 55(4), 488-503.
Payne, M. C. (2006). The half-fought battle; a call for comprehensive state anti-human trafficking legislation and discussion of how states should construct such legislation. Kansas Journal of Law & Public Policy, 16(1). 48-66.
Polaris. (2015). Human trafficking issue brief: Safe harbor. Retrieved from https://polarisproject.org/sites/default/files/2015%20Safe%20Harbor%20Issue%20Brief.pdf
Polaris. (2016). State laws and issue briefs. Retrieved from https://polarisproject.org/state-laws-issue-briefs
Protection Project (n.d). U.S. anti-trafficking legislation. Retrieved from http://www.protectionproject.org/resources/law-library/u-s-anti-trafficking/
Rothman, J. & Mizrahi, T. (2014). Balancing micro and macro practice: A challenge for social work. Social Work, 59(1). 91-93.
Shared Hope International. (2016). Policy Issues. Retrieved from http://sharedhope.org/resources/policy-issues/
Smith, L., & Healy Vardaman, S. (2011).  A legislative framework for combating domestic minor sex trafficking. Regent University Law Review, 23(2). 265-296.