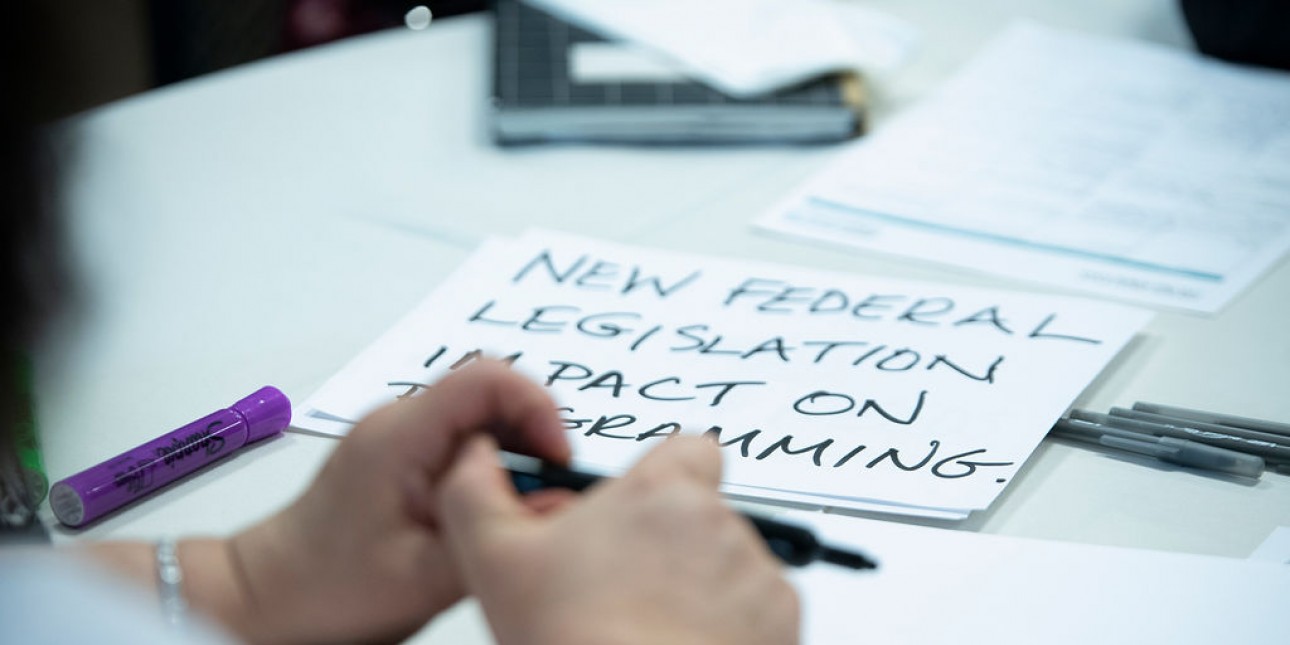 The collective need.
Each year, Congress must decide how to allocate money for discretionary programs, which is funding that is optional and implemented under an appropriations bill. Discretionary funding includes determining funding levels for programs and services that support the youth we serve. Given the growing number of demands for scarce public dollars, it is essential that Congress hear from the experts and organizations that are working on the streets and in our local communities. 
Our unified response.
In response to this need, Youth Collaboratory created the Enhanced Membership Initiative (EMI) in late 2016. This Initiative is a joint effort to build a strong collective of key allies who are well-positioned to protect critical funding sources. By leaning on the expertise of our local members, we educate policymakers through this Initiative by:
Providing focused messaging on national trends and current events - translating local developments into national policy and vice versa;
Coordinating face-to-face meetings with key Members of Congress and their staff; and
Building strategic relationships with decision-makers at all levels, leveraging the collective strength and knowledge of our membership to improve federal policy.
Each year, Youth Collaboratory prioritizes its advocacy efforts to focus on the critical issues identified by our member organizations. In 2019, Youth Collaboratory will focus on:
Coordinated community responses to youth and young adult homelessness;
Enhancing mentoring models for youth at highest risk for juvenile justice involvement; and,
Preventing and addressing relationship violence, sexual exploitation, and trafficking of youth.
How you can help.
To learn more about how you become part of the Enhanced Membership Initiative, contact Kristen Truffa at kristen@youthcollaboratory.org
Information for every day advocacy.
We also support the field in becoming every day advocates – providing access to experts and colleagues that can help organizations tell their story and move the conversation forward. Check out our Government Relations Blog Series: