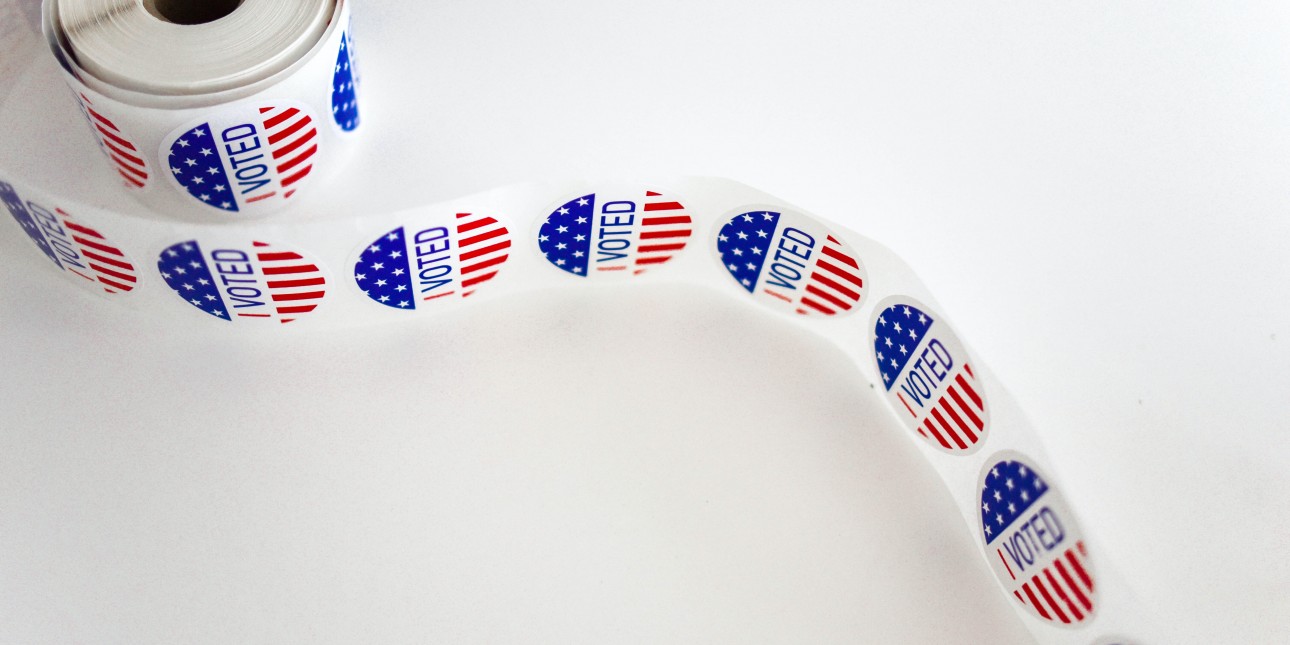 As I think back on major milestones in my life, one that sticks with me is the first time I voted in a Presidential election. My 18th birthday was in December of a presidential election year, so I had to wait a full 3 years and 11 months after my birthday for the opportunity to vote for a President. And so that gave me time to prepare. I registered to vote (one of the first things I did after I turned 18). I practiced voting by casting a ballot in midterm elections and special elections. I began paying more attention to how a President's policies impacted all areas of our lives - that it was not just about electing a person to be President, but rather it was about electing a person to be President that shared a platform of ideas, values, and actions that I could believe in. Once I understood this, I then learned (after some mistakes) how to debate a political point with both my peers and my elders.
By the time that presidential election arrived, I was ready. I remember being nervous going to cast that ballot (it was in-person). Afraid that I was at the wrong polling place. Concerned I would make a mistake on the polling machine (actually, I still take an extra minute or two to double-check I understand how the machine works before I cast a ballot). Feeling the weight of my responsibility to play a part in ensuring that the world I live in reflected my values. It felt exhilarating and sobering. And I proudly walked out knowing that I participated in something that was important - that I had a right to exercise my personal power in making change and advancing issues important to me.
This year's Presidential election seems much more daunting than even my first one - and we don't have 3 years and 11 months to prepare. Young people new to voting are being bombarded with disinformation on how to vote, when to vote, where to vote, and whether they should vote. They are being told that for their safety they should stay away from polls due to the pandemic, and being told to vote by mail. Then they are told that mail-in ballots are fraudulent. They see the drop-off mailboxes being removed from their streets at the same time polling places are being consolidated in their communities leaving less in-person places to vote, especially evident in areas where more Black and Brown people live. Social media posts push out both correct and incorrect information - how can one decipher what is right? With this level of uncertainty being perpetuated about an election process, an already imperfect process that intentionally disenfranchises folks, it is easy to understand how young people might decide that voting just isn't worth it.
I want all young people to have that feeling of power I experienced. To know that they have a voice. To be a part of making change moving forward. Helping to create systems and policies that reflect their values and beliefs - from voting for the status quo to voting to tear down and build back up - it is their right to have their vote count and matter. I don't feel like we can sit back and let a generation be bullied into staying on the sidelines. Share resources. Reach out to young people you know and ask them what they think, and discuss the history of voting. Ask them if they plan to vote. Show them how to register to vote if they have not. Help them research how best to do these things in your community or your state. If asked, complete ballots or go to the polling place together. Whatever it takes, let's support young people in navigating these roadblocks and deciphering the noise so they too can participate confidently. It is not a perfect system - and it will take engaged voters of all ages to make a better system. We all can help with that important work. Please start today.
Ways to Vote:
In person - This is the traditional way of voting by going to a local polling place. Click here to find your local polling place.
By mail - This is placing your vote by completing a paper ballot and mailing or dropping it off at your local collection center. Voting by mail is a convenient and accessible way to cast your vote from your home. To vote by mail, follow these simple steps:
Make sure you're registered to vote.
Once you are registered, you can then request your absentee ballot for your state by filling out an application form. It's important to note that, depending on your state, you may have to provide an excuse for why you are applying to vote by mail. Thirty-four states including Washington, D.C. allow "no excuse" absentee voting, which means anyone eligible qualifies to apply for an absentee or mail-in ballot. Some states have been making exceptions during the COVID-19 pandemic. If you live in a state that has universal vote-by-mail and are a registered voter, you may not need to request a ballot and will be automatically sent one.
Once your application is approved, your ballot will be mailed to you where you can fill it out from home. You can take your time with your ballot and research candidates, ballot questions, and issues before making your decision. Once your ballot is completed, you must send it back before your state's deadline. Due to the COVID-19 pandemic, many states are expanding vote by mail so that everyone can vote safely. Make sure you are aware of your state's rules and regulations in response to COVID-19.
To learn more, please click on the resources: