Building Community: Our Shared Search for Connection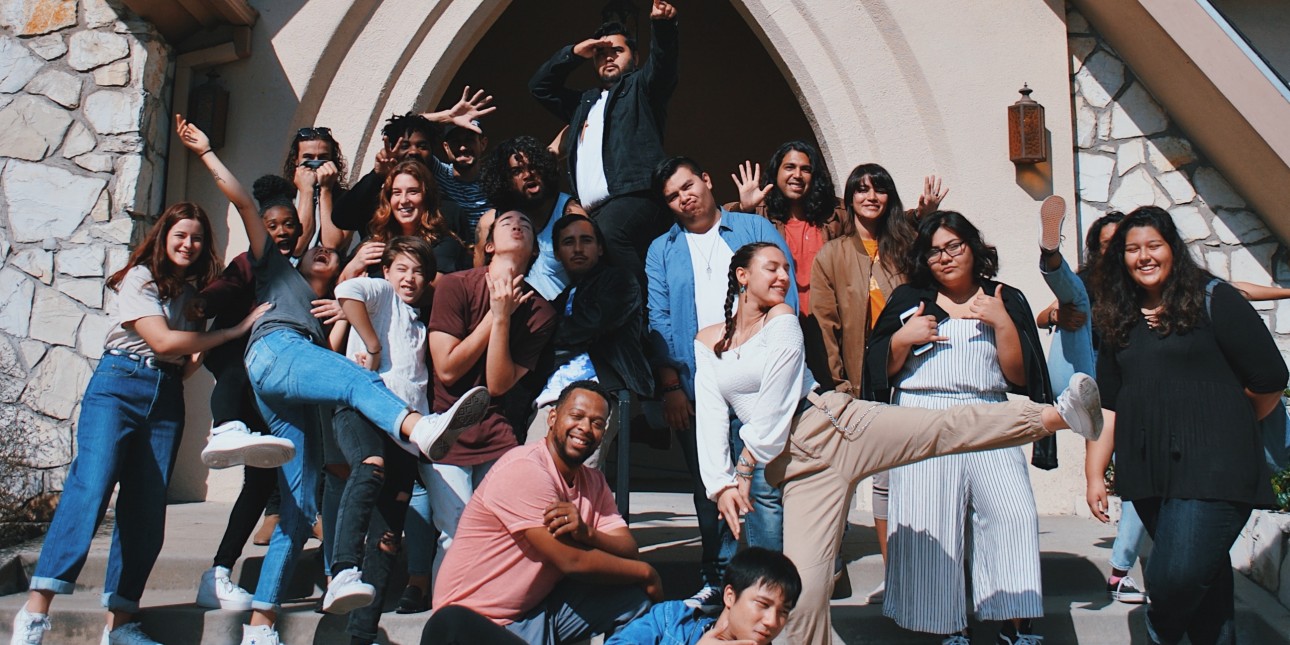 Just over a week ago in Seattle, WA, I had the privilege of gathering with a committed faculty and coaching team to prepare for the launch of 5 communities in the A Way Home America Grand Challenge that officially launched this week. Over a two-year period, the Grand Challenge team will help 10 communities in the United States end homelessness for LGBTQ+ youth and youth of color, setting the path to ending homelessness for all youth. The team participated in a session on somatic practices led by Katelyn Song. Through grounding exercises and other techniques we practiced together, I was struck by the feeling of connectedness, support, and community.
Somatics is deeply rooted in other traditional healing practices, with a focus on aligning the body, mind, and spirit. Many of these traditions focus on collective or community healing, rather than viewing individuals in isolation. You can read more about this here and here. These practices, their cultural significance and focus on the collective struggle, have me reflecting on what community really means, and considering the many ways that it is built.
When young people experience separation from their family of origin, whether through incarceration, foster care, homelessness, deportation, abuse, neglect, rejection, or other circumstances - the experience is often traumatic. A sense of connectedness is often lost, and a community of support is disrupted, or in some cases, was never developed. Building community requires us to acknowledge this individual and collective trauma, and ensure that our approaches are restorative and do not cause further harm.
A respected colleague and consultant for Youth Collaboratory's Youth Catalyst Team says this best.
"Community to me as a young queer person means healing as well as equity. We all have a responsibility to each other to acknowledge that some of us have been left behind. It is our responsibility to make sure every experience is at the table so we can make decisions that our children will be proud of." -Nova Monet Mirari
In the ideal sense, I think of community as a series of circles that wrap around each one of us.
Our feet are grounded and steady, supported and held by ancestors, trailblazers, and others who came before us. As Isaac Newton says, "We stand on the shoulders of giants."
Consistent, caring people stand beside us, in our joy and pain, through celebrations and struggles. This often starts with our family of origin, as well as through the kinship and chosen families we create in our lives. These individuals should also stand with and for us when we face oppressive systems - as allies, comrades, and advocates.
There are individuals, networks, and resources that we can reach out to. This larger circle represents connections to culture, health and wellness, employment, education, spirituality, and other resources that allow us to thrive.
We have a vision forward…..even if it's hazy. There is power in knowing, and being grounded in the belief that we are going somewhere amazing, even if we aren't 100% sure where that is yet. Our dreams become bigger, our actions become braver, and our path becomes clearer when we know that we don't have to walk alone.
Over the last several years, Youth Collaboratory has learned a great deal from young people and youth service providers across many sectors about what it means to build community. Join us for a free 90-minute webinar on Engaging Family, Engaging Community: Creating a Network of Support With Young People, where we share how we are putting this into practice through relationship-based tools and strategies that can directly impact the way you help youth build connections and community in your own program.